Advanced Yoga Psychology Teacher Training
WITH
Ashley Turner

Learn to teach yoga as mind-body-heart medicine.
Yoga Psychology
A thoughtfully designed, cutting-edge fusion of yoga, meditation, depth psychology, neuroscience, leadership and business training for yoga teachers, clinicians and dedicated students.
Deepen your yoga study.
Radically expand your teaching or clinical practice.
Differentiate in a crowded marketplace.
Serve your clients and students with the most high-caliber, comprehensive integration of east and west.
Dive into a personal journey of self-discovery, shadow work and healing.
A holistic, therapeutic approach to healing through Yoga Psychology.
Learn to skillfully fuse east and west in an accessible, results-oriented, scientifically grounded way.
We don't need more asana. We need more transformation.
"As a collective, we're realizing that yoga is not just about asana. The physical practice is often a gateway for self-realization and inner breakthroughs, but there's a trend of students craving deeper, sustainable change in their lives"
When I started teaching yoga 16 years ago, I noticed students having breakthroughs on every level – physically, emotionally and spiritually. Initially, I didn't have the skill set or language to help them understand what was happening or deal with their lives off the mat.
What was actually going on in the brain, body and psyche during yoga and meditation? I wanted to know "WHY" yoga works and "HOW" I could help even more.
I decided to get my Master's in Psychology, become a licensed psychotherapist and dedicate my life's work to integrating yoga, meditation and depth psychology.
BE THE FIRST TO KNOW WHEN WE OPEN FOR ENROLLMENT.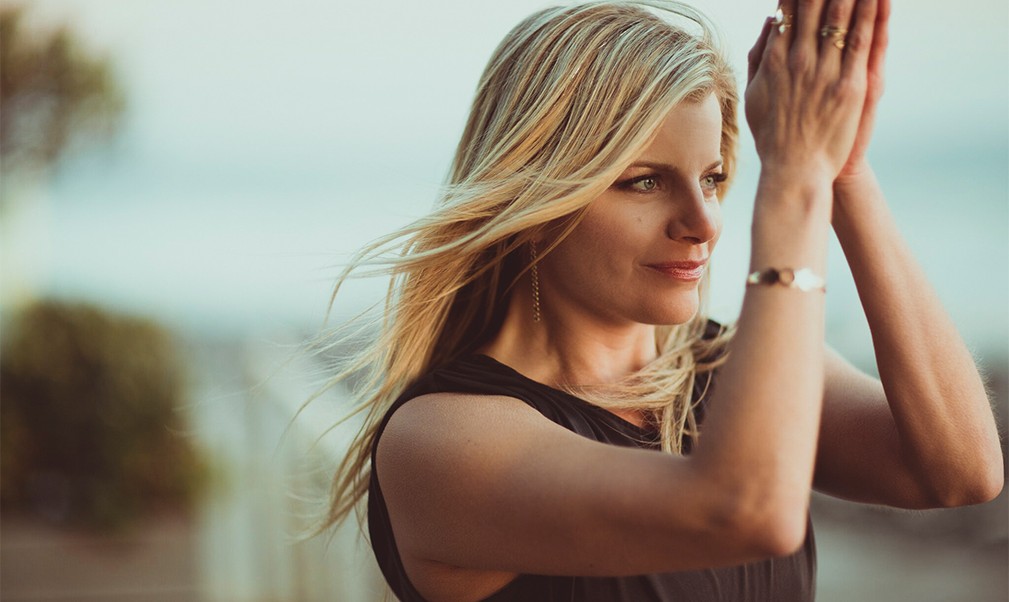 Yoga Psychology is a Yoga Alliance registered 300-HR Advanced Teacher Training integrating the best of science and spirituality.
This is both the highest-caliber professional training, as well as a potent, personal development course.
CUSTOMIZE YOUR TRAINING:

Sign up for individual modules LIVE in Venice, CA.
When you complete all 6 modules LIVE, you will be eligible for a Yoga Alliance advanced 300-HR certification.*
Take the course online and receive credit for 'non-contact hours'. Study anywhere. Anytime.
THIS
TRAINING IS
DESIGNED
FOR
1. YOGA TEACHERS + ASPIRING YOGA TEACHERS who completed a 200-hr Teacher Training and are eager to enhance their skills or add a 300-hr Advanced Training
2. THERAPISTS, COACHES & HEALTHCARE PROFESSIONALS wanting to incorporate yoga, meditation, spirituality and breathwork into their clinical practice
3. DEDICATED STUDENTS ready to deepen their practice, incorporate shadow work, and enter the quest of a deep, inner journey
Yoga Prescriptions for emotional, psychological and spiritual healing.
Accompanying Yoga Sadhana video to balance each chakra, including yoga, mantra, mudra & meditation.
Mantra, Bhakti & Nada Yoga: The power of prayer, sound, ritual & devotion as Heart Medicine.
Psychoneuroimmunology & the Neuroscience of "How Yoga + Meditation Works."
Intro to Tantra: The yoga of relationships, Increased intimacy, pleasure and sacred sexuality.
Become a Wealthy Yoga Teacher: Get paid what you're worth, breakthrough scarcity mentality & practical tools to build your business.
Introducing…
Yoga Pscyhology
THERAPY IN THE YOGA ROOM
ADVANCED YOGA PSYCHOLOGY TEACHER TRAINING
The curriculum is built sequentially and meant to be taken in order. However, we believe it is beneficial to curate your professional training according to your deepest dharma and heart's desires. The soul's calling is a mysterious, non-linear path. Therefore, you may choose to sign up for 3 modules (Modules 1-3) or all 6 modules (Modules 1-6).
REQUIREMENTS: When taking the seat of a teacher, we can only lead others as far as we, ourselves, have gone. Please be prepared to do your own shadow work – a necessary component in maintaining integrity and efficacy in your teaching or clinical practice.
Developing and maintaining a formal shadow work/self-inquiry practice (svadhaya), personal sadhana and yoga/meditation practice is required. Personal psychotherapy with a holistic therapist during the course of training is highly recommended.
Emphasis in each module is on leading by example, using your life as your curriculum and teaching/practicing from felt, authentic experience.
THIS
TRAINING
IS FOR
YOU IF…
You are a yoga teacher ready to up-level your skills and make more money by differentiating in a crowded marketplace
You want to help students integrate mental/emotional transformation into the asana practice
You are a therapist who wants to weave yoga, meditation and spirituality into your clinical practice
You are a dedicated student ready to go on a deep, inner quest
You want to be a more potent teacher, leader or entrepreneur
Yoga, philosophy and psychology TURN YOU ON
You want to enhance your relationships and communication skills
You want to meet a powerful community of like-minded seekers and healers worldwide
You are ready for your next level of personal development and shadow work to finally heal old wounds
You have an open mind, generous heart and curious mind
THIS
TRAINING
IS NOT FOR
YOU IF…
You get stuck in blame and are not interested in owning your sh•t
You are jaded in your spiritual practice
Is your dharma
to teach yoga as
mind-body-heart
medicine?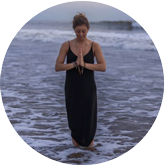 "This program has been absolutely PERFECT. Words do not even describe the sweetness of every single moment. Every single truth spoken. Every single tear cried. Every single soul connected. Thank you, Ashley for your truth. Thank you for your path. Your beaty. Your guidance. Your love. Your support. Your magic. Your total and complete being. Thank you!"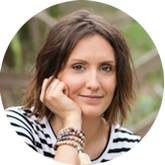 "It is said in yoga that when the student is ready the teacher appears. And just like that she did! Ashley, thank you for the most incredible training. The most incredible kula. So glad to be changed and ready to keep fueling the fire from an ocean away."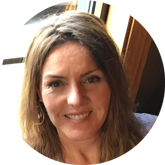 "Ashley teaches the true heart of yoga. This is fabulous and extremely useful information! I've not ever had it laid out so concisely and clearly. Thank you!"
"I enjoyed every pose and your words are incredibly inspiring and uplifting. They make a huge difference in my mood and actually really helped me fix my marriage! It also made me really appreciate my body and learn to "take loving care" of it. You are by far my favorite!!"
"Ashley is so authentic! She taught me to not blame others, or make excuses, but compassionately accept my shadow, and work through it."
"Ashley's humility is so refreshing! She carries the torch – lighting the way, empowering us to overcome any fear of being too BIG, too perfect, too bright. Thank you for holding the mirror for me and many others."
"Ashley really walks the talk! She is truly a inspiration to me and so many with her vast knowledge and amazing energy! Thank you!"
Is your dharma to teach yoga
as mind-body-heart medicine?